Car of the Week 2013 Hyundai Elantra
Posted Friday, Jun 21, 2019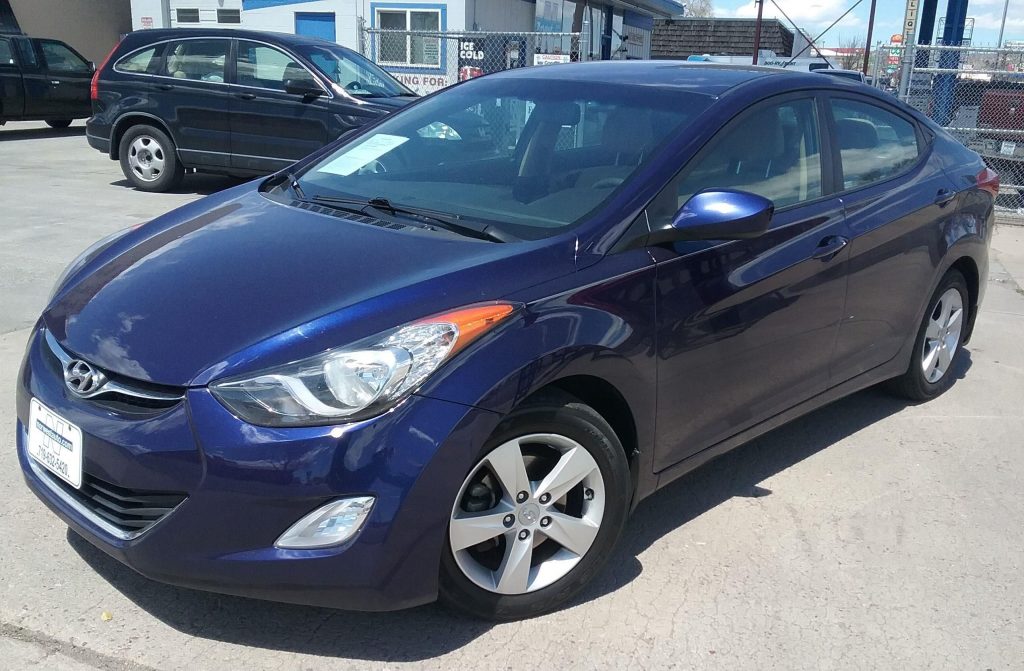 The Facts:
We have this beautiful 2013 Hyundai Elantra in a brilliant blue color available just for you. Whether you're looking for your next daily driver or your kids first car this plucky little sedan is sure to impress. Hyundai also offers a 10 year/100,000 mile warranty from the factory which transfers from owner to owner. As a result you can have increased peace of mind when driving to work or taking a leisurely Sunday drive up the canyon. This one still has plenty of warranty life left as it only has 76,000 miles on its 1.8L 4-Cylinder As a result this smaller engine offers improved fuel economy over its larger V6 and V8 counterparts. With an EPA estimated 28 City 38 Highway this Elantra will take you where you need to go for less.
The 2013 Hyundai Elantra received a 5 star crash safety rating from the NHTSA so you can have peace of mind when traveling with loved ones or putting your newly licensed driver behind the wheel. Finally, when it comes to drive train this Hyundai offers Front Wheel Drive which is great for traction in the notorious Colorado snow storms. 
The Norwest Way:
Norwest Auto Sales is one of the few remaining original Buy-Here Pay-Here dealerships around. We offer many payment methods and schedules for you to easily make your payment on a schedule that works for you. Are payments not your thing? Stop in and speak with a sales specialist about other options today.
To schedule a test drive or view the Auto Check of this 2013 Hyundai Elantra, please click the link below.
https://www.norwestauto.com/used-inventory/hyundai/elantra/7654/